BEGÜM KHAN
A Boutique of Summer Dreams
Begüm Khan has opened her first resort boutique at Mandarin Hotel Lucca Beach in Bodrum. Are you ready to explore the brand's second boutique in Turkey and the first in Bodrum? This summer, Begüm Khan will be showcasing "Lucca Goodies" at Lucca Beach. Guests will have the opportunity to discover a carefully curated selection of brands, including Misela and Mamut Limited, personally chosen by Begüm Kıroğlu and the Lucca team. Alongside the brand's iconic and timeless collections, visitors will also have the chance to witness the highly anticipated new additions to the Deep Sea collection at Begüm Khan's boutique in Bodrum.

---
Now, sit back and get ready to embark on a virtual tour of Begüm Khan's boutique in Bodrum!
You can find in the boutique the works of two talented artistes, Can Dagarslani and Asli Celikel whose works are available for artlovers. Can Dağarslanı's photographs create a calm and serene atmosphere, while Aslı Çelikel's vibrant and dynamic pieces embody the excitement of the summer season.
---
Can Dağarslanı's photographs evoke a sense of tranquility and serenity, capturing moments of stillness and beauty. His artistic vision creates a peaceful ambiance within the boutique, allowing visitors to appreciate the subtle nuances and contemplative qualities of his work.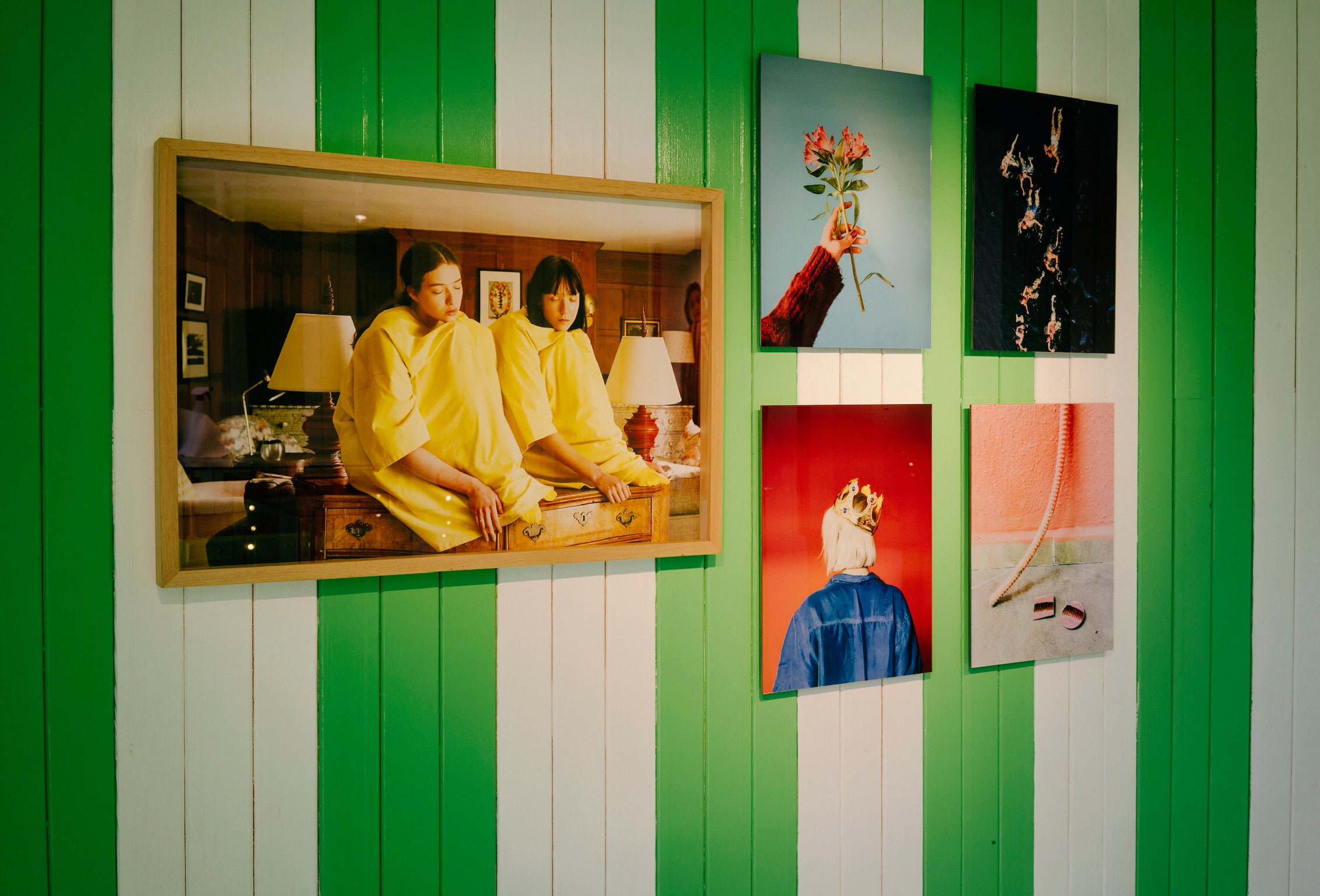 On the other hand, Aslı Çelikel's artworks radiate youthful energy and exuberance, perfectly reflecting the spirit of the summer season. Her dynamic compositions and vibrant color palettes infuse the space with a sense of liveliness and joy. These pieces encapsulate the essence of summertime, capturing its vibrancy and vivacity.

With Mamut Limited's diverse range of artworks, the boutique becomes a haven for art enthusiasts and collectors alike. Visitors have the opportunity to explore and acquire unique pieces that enhance the overall ambiance of the space, adding an extra layer of artistic expression to their shopping experience.
In addition to Mamut Limited, another fashion brand making a mark from Turkey to the global stage is Misela, and it will be among the brands featured at Begüm Khan's Bodrum boutique.
---
Discover a wide range of fashion and lifestyle brands at our Bodrum boutique, designed to enhance your summer vacation. From stylish clothing and accessories to home decor and beauty essentials, we've curated a diverse collection of brands to cater to your every need. Join us in Bodrum and explore our carefully selected offerings that will accompany you on your summer adventures. Get ready for a delightful shopping experience that combines fashion, style, and lifestyle in one place.
We will be pleased by inviting you to our resort boutique and make your summer vacation even more memorable.