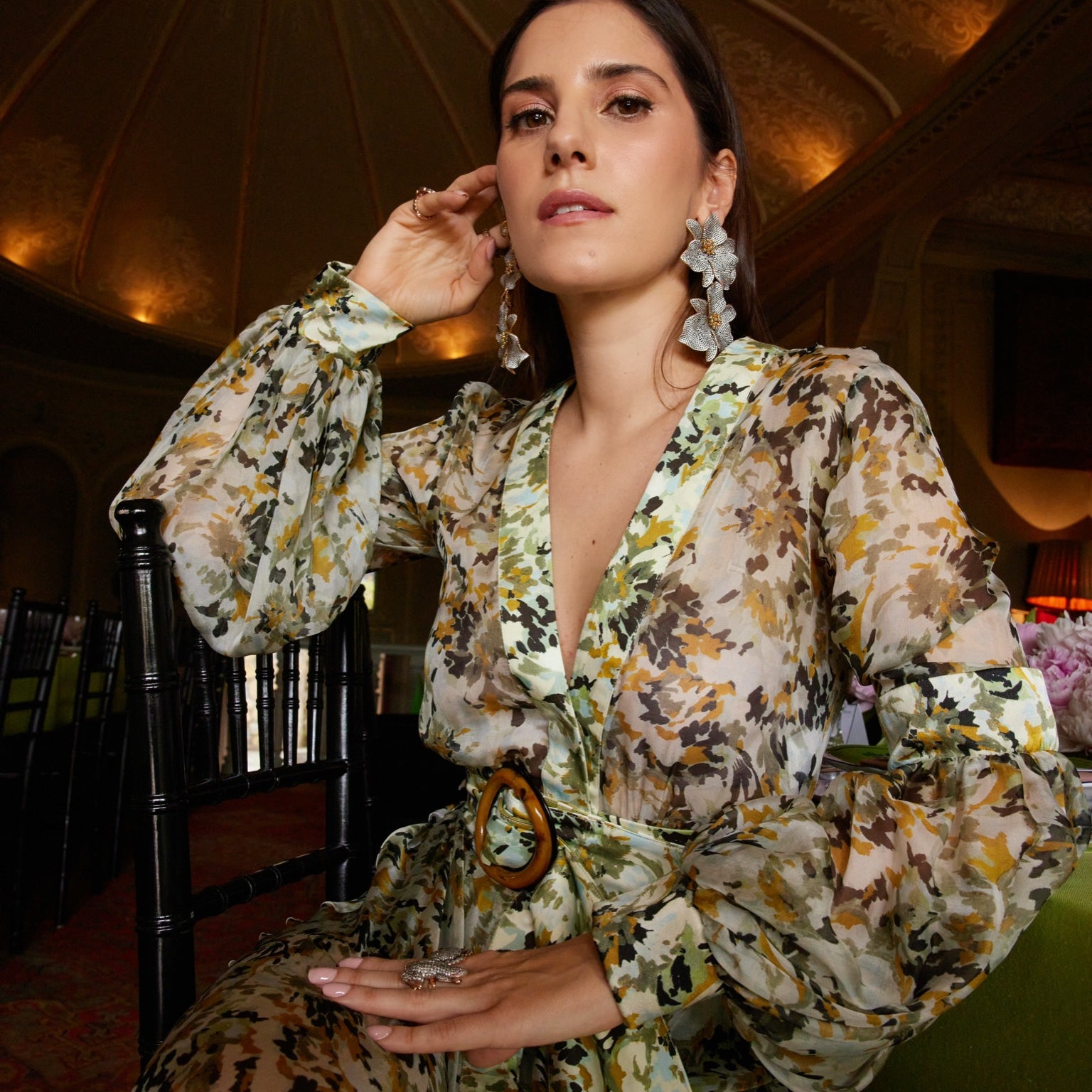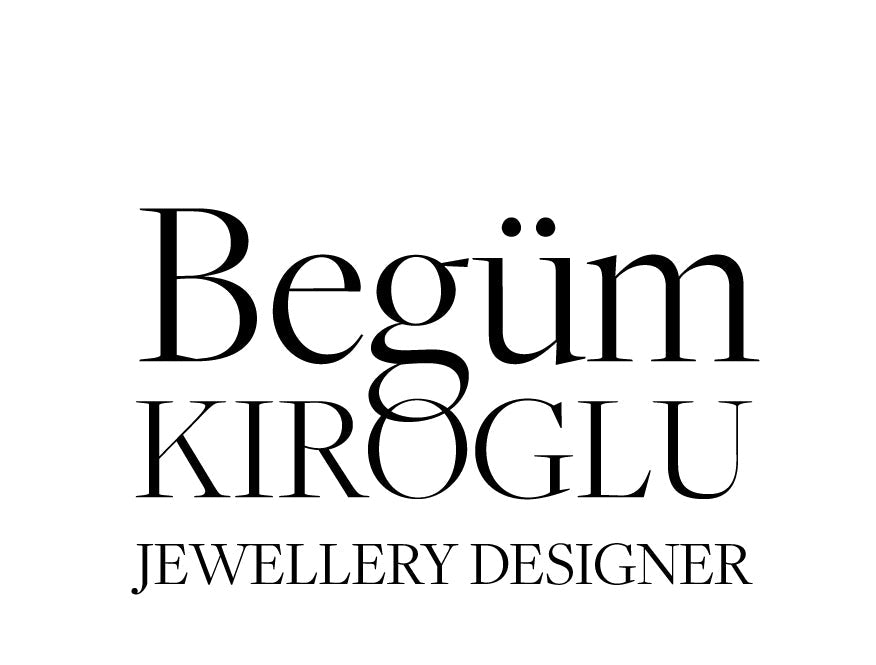 TO PUT ON A PIECE OF BEGÜM KHAN JEWELLERY IS TO STEP INTO THE DREAMLIKE WORLD OF DESIGNER BEGÜM KIROĞLU. COMBINING MYSTICAL EASTERN INFLUENCES WITH MODERN ELEGANCE, THE BRAND CONJURES VISIONS OF A SURREAL PARTY WHERE BEES, BEETLES AND BIRDS ALIGHT ON EARLOBES OR PEEK FROM THE SHIRT CUFFS OF GLAMOROUS GUESTS.
"For me, the design journey always starts with an artistic need. I am constantly hunting for beauty and when I can't find what I am dreaming of, I start making it. I learned art shouldn't be limited to precious porcelain hidden behind glass. Art was part of our daily life, and I see it as a way of living."
---
As a child, she explored the ancient alleyways and hidden nooks of cities her family visited in search of antique treasures and Istanbul's labyrinthines became her playground. She began her studies at Bocconi University before moving to Shanghai, where she completed a masters degree in Chinese culture and art. This passion for creativity drew Begüm further East, along the historic Silk Road, to Shanghai, where she completed a masters degree in Chinese culture and art. Inspired by the rich heritage and future promise of these two modern-day style capitals, the Begüm Khan brand was born.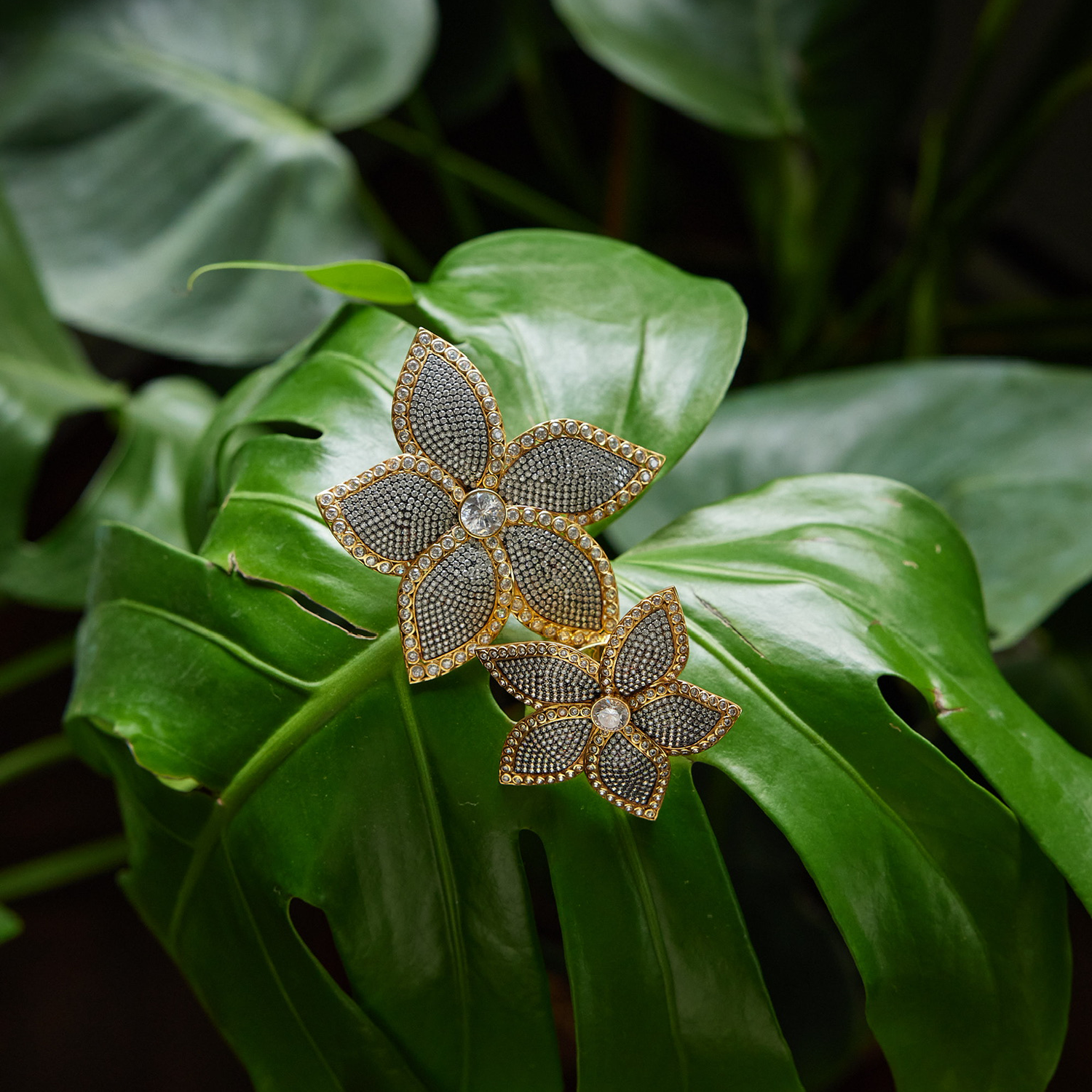 Encrusted with gems and wrought in gold-plated bronze, her designs recall a glamorous nostalgia, updated with an edgy twist. True modern-day heirlooms, they feel simultaneously contemporary and timeless, reflecting the city in which they are conceived and crafted. Beginning with fanciful cufflinks, the collection has grown to encompass dazzling accessories for both women and men. Every creation is still hand-crafted by Turkish artisans, a labour of love which imbues each piece with its own personality and soul.
From the rich detail of an antique rug to a conversation with a stranger, Begüm finds inspiration in many places, yet the Orient, the Far East and the Ottoman empire remain her most faithful muses. Also, strongly influenced by nature, Begüm's designs bring to life a menagerie of exotic ecosystem, fashioned from pink sapphires, baroque pearls and other rare and precious materials. Stag beetles and ladybirds cling to brooches and cuffs, while turtles, koi fishes and lotus flowers dangle from earrings and necklaces.